Warrior Voice Workshop & Event: Sharing Stories That Matter
Chicago, IL | November 11, 2017
Attend the Event
WARRIOR VOICE WORKSHOP & EVENT
"Sharing Stories that Matter" – Where Truth & Inspiration Mend
Chicago, IL – November 11, 2017
Every soldier has a story
For the first time since 9-11, heroic veterans will take the stage to help heal their trauma and share never before heard stories of actions taken to protect and defend our Nation.
Warrior Voice is the must attend program for all transitioning veterans. This program is essential for anyone leaving the military and moving into civilian life…essential to creating a new life they will love forever.

Did you know…
Most suicides among veterans take place within 100 days after they leave the military
8 out of 10 veterans are forced to join the unemployment line immediately on leaving active service
60% of veterans say transition to civilian life is difficult
Since 9-11-2001, nearly 1.3 million veterans (20,000 per month) have left military service
73% of veterans employed feel they lack a mission
Many civilians are completely disconnected from the challenges facing our veterans. In fact, around 93% of Americans have no contact with service members daily.
It doesn't have to be this way. We can change it. We WILL change it.
November 11, 2017 – The Heroes Journey and American Dream U are coming to Chicago to help Veterans share stories that matter
Warrior Voice Workshop & Event: Sharing Stories That Matter – November 11th, 2017 — in Chicago
One-day Warrior Voice Story Workshop for Veterans
The day begins with a Warrior Voice Story Workshop for transitioning veterans. These warriors will learn from the best storytellers and narrative coaches in America. They will heal their trauma, and tell the stories that most powerfully communicate their potential contributions to employers, investors, and community leaders.
Veterans take the Stage to Tell Their Story
That same evening, these warriors will share their compelling stories from the stage with all of you! And you'll never be the same after you hear these stories! Afterward, you'll have a chance to meet and connect with these warriors at a post-event mixer.
You Can Help
Your support for the Warrior Voice event isn't just local — It's STRATEGIC! Proceeds raised from the event will directly help veterans across the country by putting Mission Next — Mission America books in their hands. Phil and Scott have combined their respective work on transition into a power pack, combined book that they are giving away to veterans all over the country. But, we need your help.
Help us by supporting and sponsoring Warrior Voice in Chicago.
This is a time to make a huge difference in the lives of the men and women who have been protecting our FREEDOM, day after day in the rough places around the world.
Warrior Voice is brought to you in partnership by: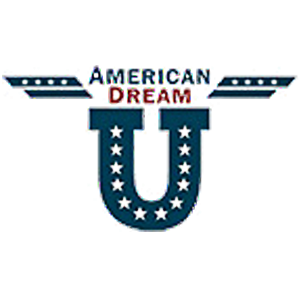 American Dream U is a non-profit organization that helps military members transition back to civilian life, find their dream job, or start a business.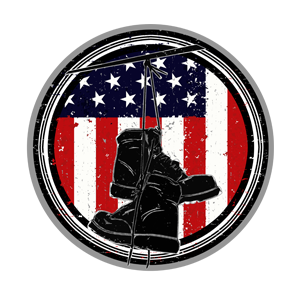 The Heroes Journey is a non-profit organization led by combat veterans that helps warriors find their voice and tell their story in transition from the military.
This is our time. This is our MISSION. Join Us!
November 11th, 2017 in Chicago, IL